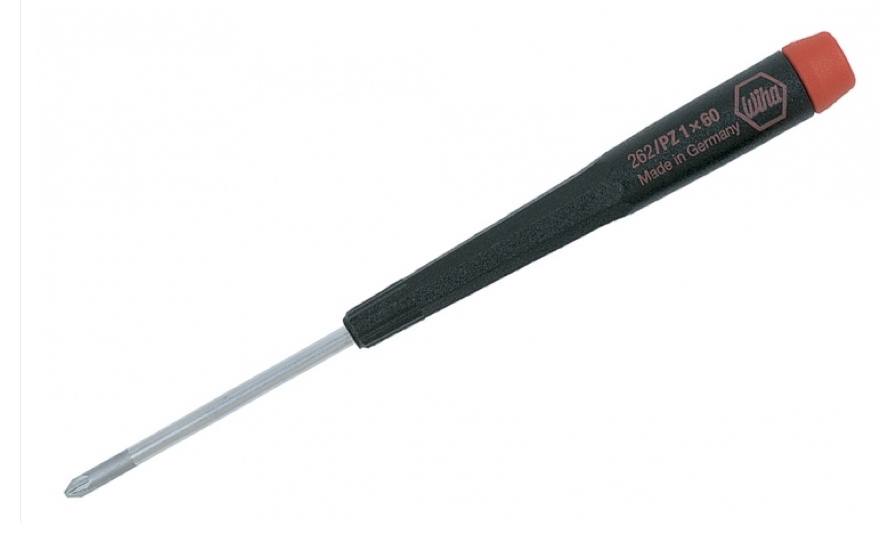 Wiha Scredrivers are super high-quality tools made in Germany and widely distributed.  The type I use are called precision screwdrivers (pictured) and they have a red tip that rotates that you can put one finger on to guide the tool while using the rest of your fingers to rotate it and drive the screw.
Right now a 7 piece set part # 26190.MC (the same one I have been using for years) is on sale for $19.99.
They also have a pozidrive screwdriver #26210 that I use for the screws on Hohner crossovers and many other harmonicas. Pozidrive screws look like Phillips head screws at first glance but they have 4 thin lines that make the head look like a fat x over a very thin x. The blades in a pozidrive screwdriver and the walls in the slot are parallel so the screwdriver fits snugly and does not have the wiggle room you get with phillips head screws and screwdrivers.

I priced the 7 piece set of screwdrivers (26190.MC) and the  pozidrive screwdriver (26210) with UPS shipping to Pennsylvania for a total of $31.82.
You can find these screwdrivers at http://www.wihatools.com/